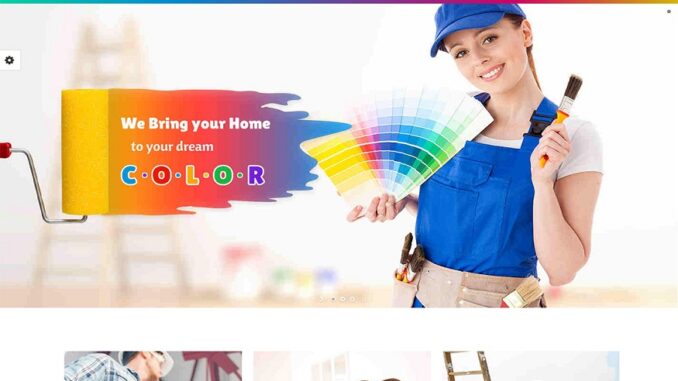 Artists, a few years back, used to have very limited options to sell their paintings and make good money out of them. Some would do it at an art gallery, whereas some would organize an event to showcase their work. But now, with the power of social media, the audience is available online at all times. If you are an artist willing to build an audience without burning a hole in the pocket, then you are at the right place.
In this blog post, we will talk about the top 10 painting websites in India. Stay tuned!
1. The Bimba
Do you want a one-stop shop for your collection? The Bimba will make your life easy. Started in 2020, this website has gained immense popularity among crafters and artists.  Pichwai Painting, Gond Painting, or Madhubani painting, you can buy painting online from The Bimba. The aim behind setting up this online marketplace for artworks and paintings is just to make the artistic articles more accessible to the buyers. Now, you don't have to visit art galleries or exhibitions to explore stunning paintings.
2. Fizdi
Fizdi is another popular website for promoting all kinds of paintings in front of the relevant audience. Founded in 2009, this platform is perfect if you are looking for a budget-friendly yet highly accessible online marketplace. It requires the artists to have at least ten artworks to start selling their paintings. Fizdi has proved to be India's most trusted store on which you can promote your contemporary and good-quality artworks and thus make them available to every art lover.
3. Best of Bharat
This website is best in terms of its commendable reach. Placing emphasis on the user's convenience, the platform allows you to upload your paintings on not just one, but hundreds of platforms. With BestofBharat, you can be rest assured as they will ship your artworks and build your audience all around the globe.
4. Oregano Art
Oregano Art is a unique platform on which you can sell your amazing work without even having your own website. For featuring your work, you have to be an Indian resident with artworks including at least three paintings, or drawings to sell. Moreover, it asks for your updated portfolio. All these conditions are worth it as the platform makes your paintings reach the right audience.
5. Indian Art
Based out in Kolkata, India, Indian Art is over a decade-old online art gallery that offers young artists a diverse platform. The website showcases an exclusive range of Indian paintings of all genres like Landscape Paintings and Mythological Paintings.
6. Mojarto
Mojarto is a mega-marketplace where the artists, galleries, collectors, and resellers are brought together on a common platform to get exposure. Beyond being versatile, Mojarto is also one of India's largest aggregators. Be it a mesmerizing Madhubani art or an authentic Seven horses painting, you can sell any of your original artworks here effortlessly.
7. Gallerist
A Gallerist is an outstanding place for art lovers to get their hands on paintings, handicrafts, and drawings. Artists from all over the world can register on this India-based platform to share their work. To sell your paintings, you just have to create an account and upload your work. It's that easy. Couldn't miss the opportunity here, right?
8. Artisera
Another remarkable online marketplace is Artisera. This art gallery offers a selection of traditional paintings including Pichwais, drawings, and sculptures. On this platform, you can feature your work and get recognized by your future customer.
9. Rhythm Art Gallery
If you are a creative artist looking to get some exposure, check out Rhythm art gallery. This platform encourages Indian artists to sell their artworks online and make a living off their work. The website ensures that the buyers are served well with the best of the folk-art paintings. Additionally, each item is shipped by them with an authenticity certificate signed by the artists themselves.
10. com
This well-known website is the one-stop destination for all aspiring artists. Having a wide array of artworks, ArtZolo.com has established itself into an exceptional selling platform. From Ancient Indian paintings to modern art forms, you name it ArtZolo.com has it.
Conclusion
All of these painting websites recommended are extremely helpful and genuine. Hundreds of people are successfully selling their paintings by using these gems. Having said that, we would advise you to select the website which would work the best for you and your future goals. What's your pick? Comment below.