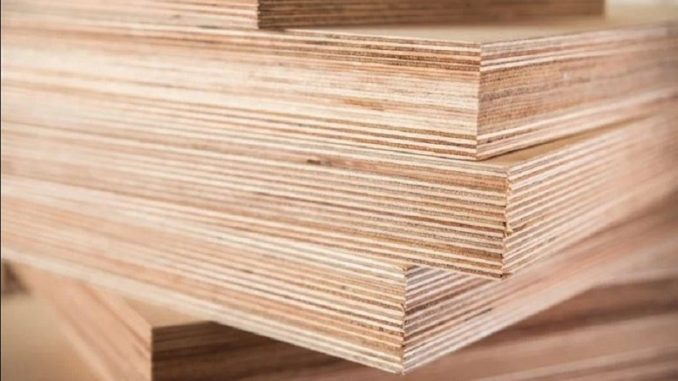 Marine plywood is the best quality and highest graded plywood in the industry. It comes with a certification of IS710 grade of marine plywood. This type of plywood is boiling waterproof or BWP and is given this name due to its high resistance to water. This type of plywood can withstand long exposure to water and is different from BWR, which is water-resistant only up to a certain extent.
Boiling waterproof plywood is ideal for homeowners, builders, and architects and can be used in bathrooms, kitchens, and any other areas that are exposed to water frequently.
Important properties of marine plywood

Marine plywood is manufactured from good quality wood and attached with synthetic glue. The type of wood is carefully chosen depending on its durability, strength, impact, and surface resistance properties. Marine ply uses high quality modified resin which helps to block all the moisture and water, so the quality of the plywood is not compromised. Marine-grade plywood is the strongest in the industry and is known for its durability, strength, and good quality resin and timber. This type of plywood is widely used in garden furniture, staircases, indoor and outdoor constructions wherein the exposure to water is high.
Being of such a good quality and waterproof, it is slightly more expensive – since marine ply differs depending on the quality of the wood and the resin used, it's always good to ensure that your wood is of good quality and manufactured with strict measures. Along with the quality of marine plywood, you also need to have a quality veneer surfacing, check the different brands of marine ply, and go for the highest or the best possible grade if you want to cover all your bases.
Waterproof ply board is impact and scratch proof, making it ideal for commercial and residential constructions.
Features of marine plywood

Marine plywood is vastly different from normal wood – it does not allow water to get inside maintaining the integrity of your furniture or construction.
It has a special layer of glue or resin which blocks all the moisture allowing it to withstand water for a longer period of time.
The surface of this wood is smooth and hence, there is no chance of water seeping through, this makes it ideal for people living in coastal areas to incorporate it into their furniture, equipment, and facilities.
This plywood is highly flexible in nature and can easily maintain its shape better than any other plywood. This allows it to be used to build anything, as it won't bend or snap under pressure.
Marine plywood companies do not suffer from wear and tear, the wood is impact resistant, scratch proof, and can withstand much more force and pressure than any other plywood. It can be used commercially and residentially for building and construction and can easily take the rigors of daily wear and tear.
Do you need marine plywood?

Marine plywood is widely preferred by people as you don't need to worry about it for years after installation. They are easy to maintain and clean and come with an extraordinary surface finish. If you want to create something for your home, then painting and designing with marine ply is the ideal option. This plywood is flexible, durable, boiling waterproof, and weatherproof which makes it ideal for building outdoor furniture as well as indoor décor for people living in tropical and coastal areas.
Even though it may be a bit expensive, it lasts longer so you don't need to keep changing your furniture. This ensures that it is cost-effective in the future. When buying marine ply, make sure you buy it from a trusted brand, check all the different grades available, and also the warranty period. Go for a reliable brand online that will provide you with top quality marine plywood that is strong, durable, and suitable for your home or commercial space furniture.