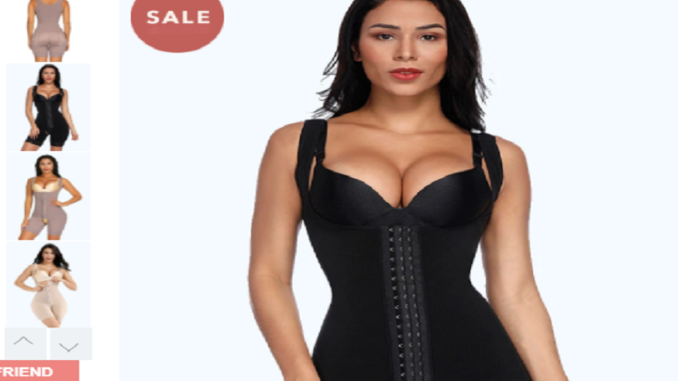 One of the toughest things for a woman to maintain is keeping a flat tummy. Women are seen spending endless hours in the gym rigorously exercising and trying to diet to maintain their figure or to slim down their belly. If you aren't happy with your belly, then do not worry! There are some best shapewear for women that can smooth out all your body imperfections and leave you with nothing but flawless figure and confidence. Here are some of the best shapewear for women which target the belly or abdominal part.
Spanx camisole
Spanx is a type of shapewear randomly seen in a large number of women closets. Spanx can literally suck everything in making your body and outfit look fabulous. Spanx companies have come up with Spanx camisoles which are meant to target your tummy specifically. They particularly target your belly fat and smooth your tummy and back. It is a tight-fit garment but very comfy to wear. You can get camisoles in several materials or styles and colors as per your need. What makes this shapewear amazing is that it offers perfect fit and is invisible under any clothing. It doesn't interfere with the bra part and fits well underneath. One can also use it for some additional cleavage.
Shaping tank tops
Nowadays, you will notice a new style of shapewear in the market. The tank shapewear is designed to be worn either under a piece of clothing or as a piece of clothing. These shirts or tank tops are designed to make your belly part look flattering and smooth. The fit is great and doesn't cling to the bulge on the tummy area. This unique style of shapewear is available in different styles and colors. It is a highly recommended shapewear from experienced women. It doesn't just render tummy control functionality but also offers you a perfect figure.
Shaping up thong
You can also call it tummy shapewear worn on the bottom of your body. It is underwear which covers your midsection and offers good tummy control. Apart from offering a flattering tummy, it also offers additional control at the buttocks. These thongs are perfect under dress and remain invisible to the eyes without revealing any lines. It is a shapewear offering more function than fashion.
Slimming bodysuit
This type of shapewear is worn below your casual dresses or as a top. The slimming bodysuit is available in a strap style or strapless style. It is very basic and offers great sucking functionality in the midsection. Women love this shapewear because it compresses the extra bat at the abdomen, back and midsection. It hides all the imperfection of your tummy area and is comfortable to wear.
These are some of the best recommended tummy shapewear available in the market for you. Experts continue to come up with new ideas and styles to help women look more confident, stylish, fabulous and slim by wearing them. Feel free to make your choice from the above range and place your order now.